S. P. Nautiyal Museum
The Institute has organised a small museum which is very popular with the visitors and especially the school children.

The basic objective in organising the museum is to educate students and general public as well as to highlight the Institute activities.

The museum displays geological maps, charts, samples, models as well as various educational awareness exhibits including video films on Himalayan and general geology.

Museum, the educative wing of the Institute had a large number of student visitors from different universities, local schools and general public and as usual remained the main centre of attraction for the national and international visitors. Students in large groups from different schools, universities, colleges and from other institutions visited the Museum and guided tours were provided to them. A relief model of the Himalaya and paintings depicting the impact of human activities on the environment displayed in the Museum remained a point of attraction for the visitors. Also, over the years visitors from USA, Austria, U.K, Ukraine, Thailand, Australia, England, Japan, Nepal, France, Russia, Moscow, Israel and Canada visited the Museum.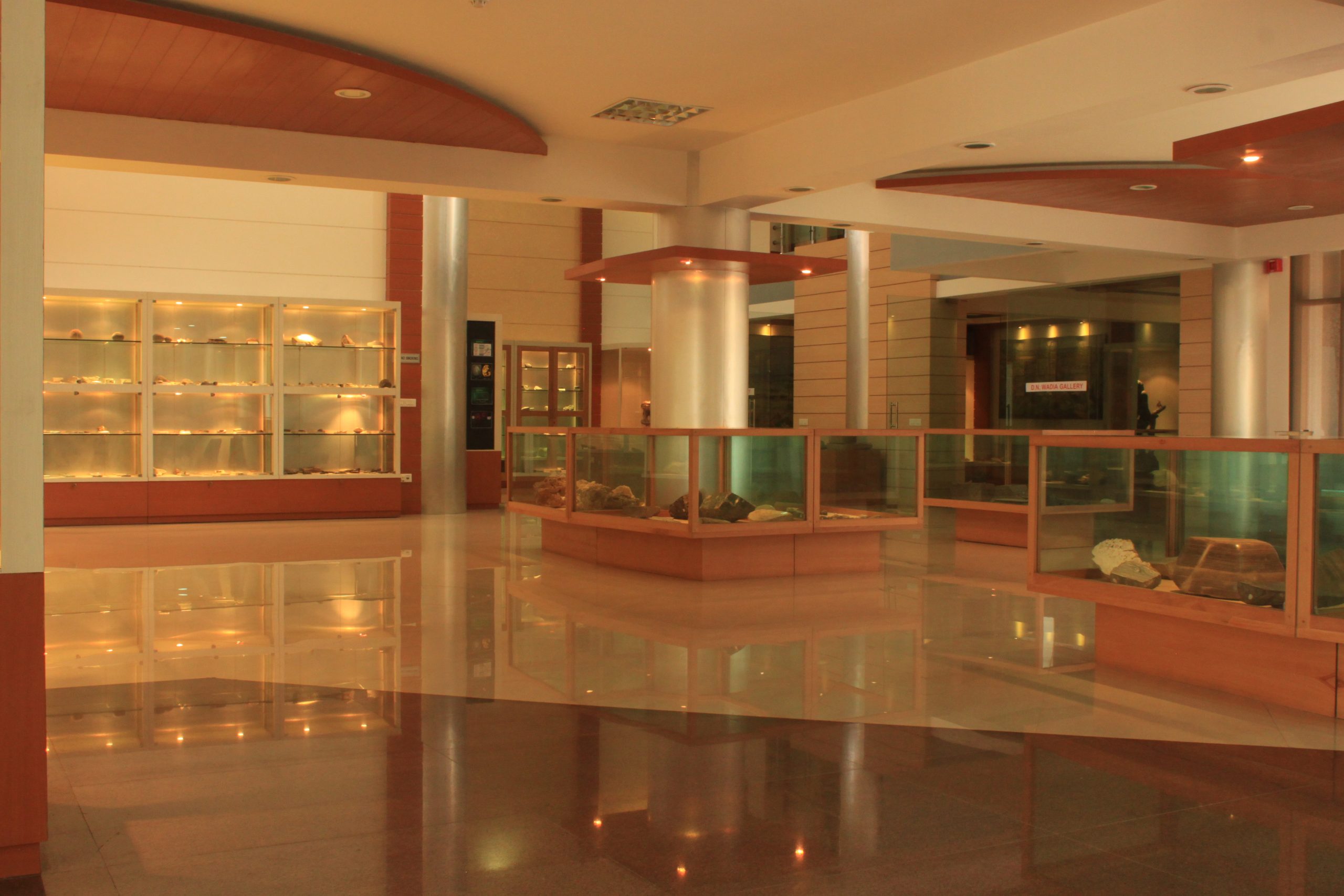 Museum observes Open days on National Science Day (28th February), National Technology Day (11th May), Foundation Day (29th June) and Founders Day (23rd October). Over the years enormous number of students and general public visited the Museum on these occasions. On the occasion of Science Week, science quiz and essay competitions are organized for students of the Doon valley. Students from various schools of the Doon valley as well as from surrounding schools participate in the competitions. In appreciation for their efforts in the various competetions, prizes are also distributed to the outstanding students, who stand first, second and third in order of merit.

New Exhibits

A new model of extinct species of Giraffe was prepared from waste material (sending the message of saving the environment) and exhibited for the general public.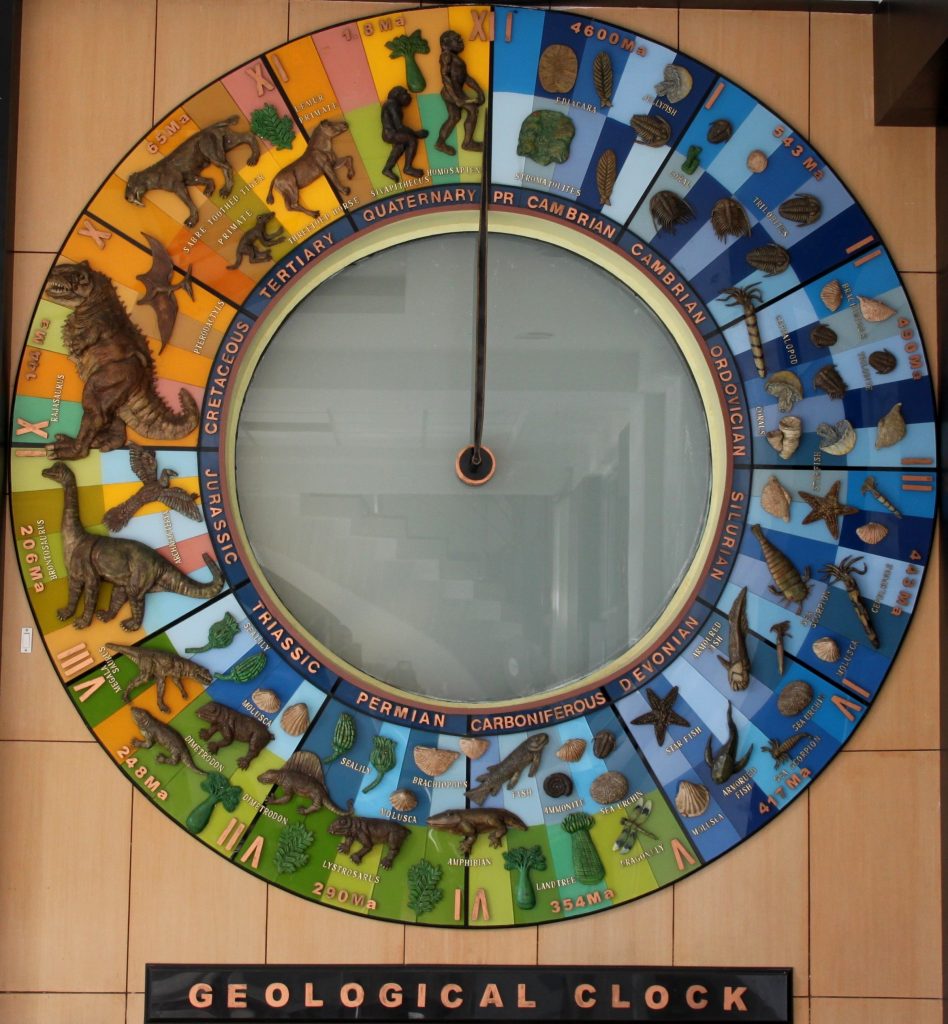 A Geological Clock depicting the Geological Time Scale and life forms through different ages has been prepared and installed at the entrance to the Museum. The same has been published on the front page of the Current Science Journal.